I first had the pleasure of meeting this family in the hospital with their newborn baby girl for her Fresh 48 session. Exhausted new parents, they welcomed me in and swooned over their baby in front of my camera, which resulted in some of my favourite hospital photos. I still remember mom & dad squealing in excitement at how sweet baby girl looked in my props at the studio for her Newborn session too. For me, working with this family had been an absolute joy, so when they contacted me for a Milestone | Cake Smash session, I couldn't have booked them any faster!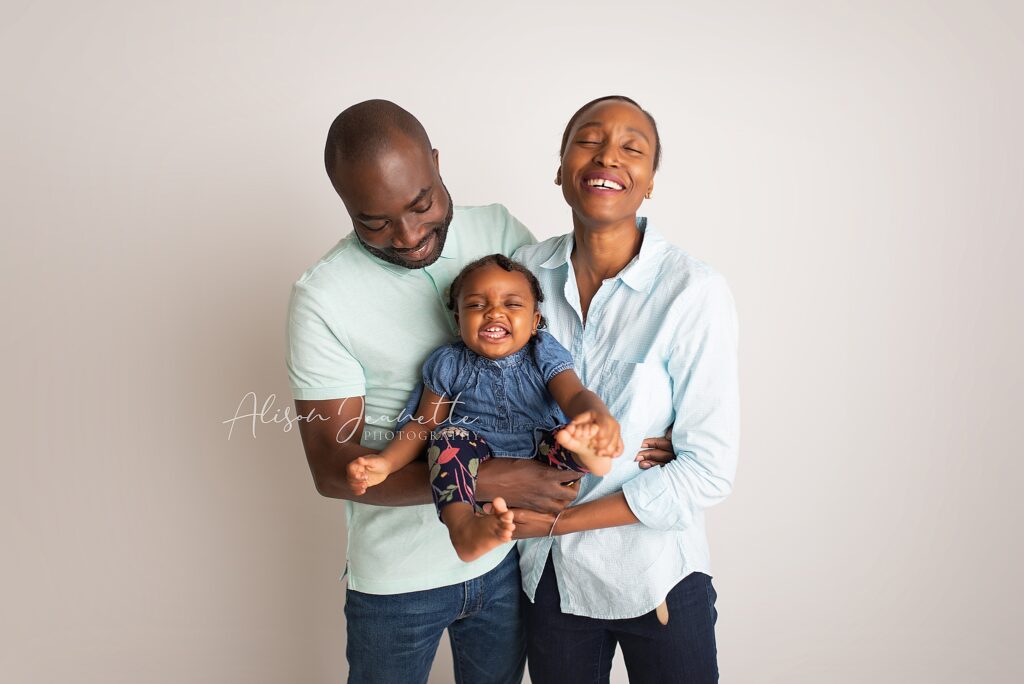 Although baby girl wasn't thrilled with being put in the spotlight for her session, or maybe it was my mask she didn't like, mom and dad were seriously in LOVE with the gallery we ended up getting, and had this family photo printed nice and big as a Luxury Framed Portrait for their wall.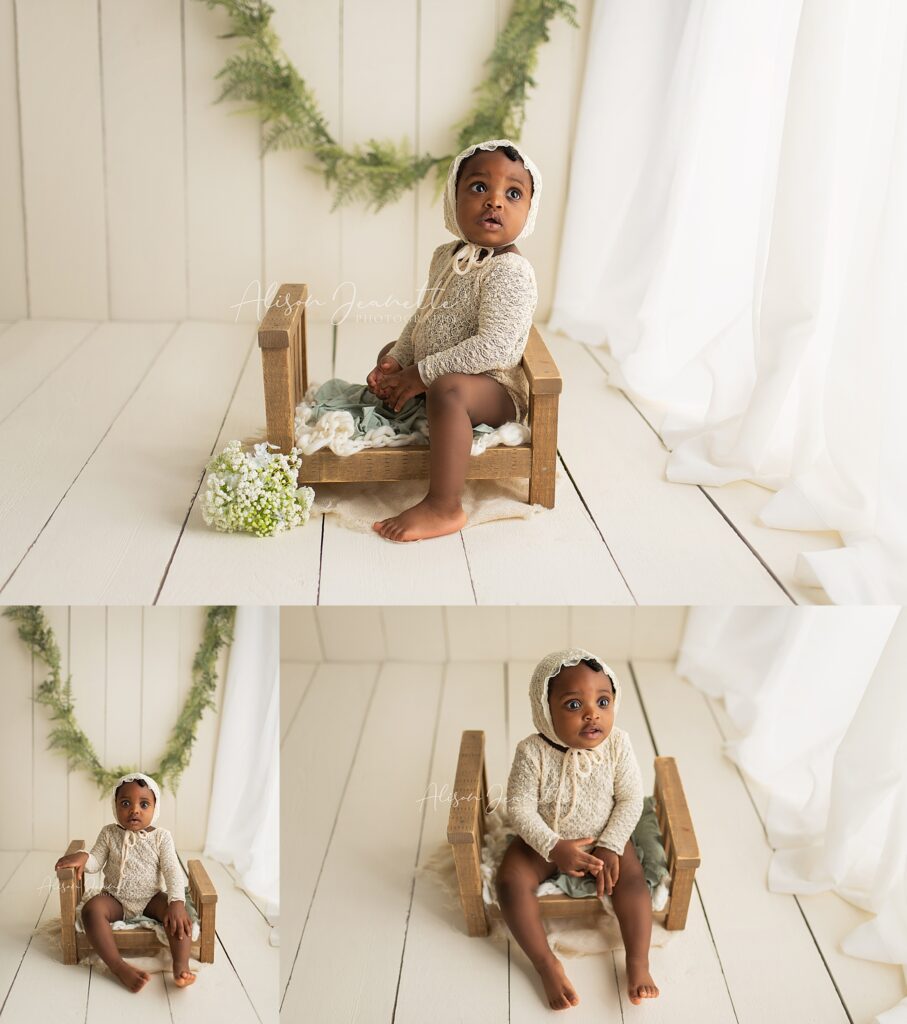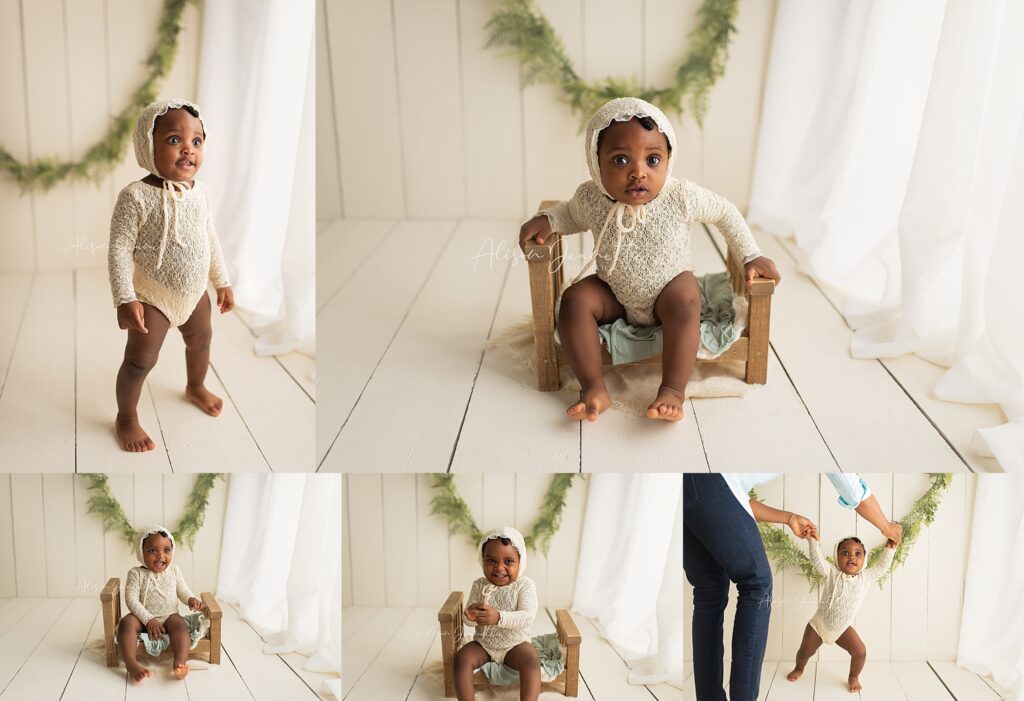 This girl had the biggest, most beautiful brown eyes I had ever seen!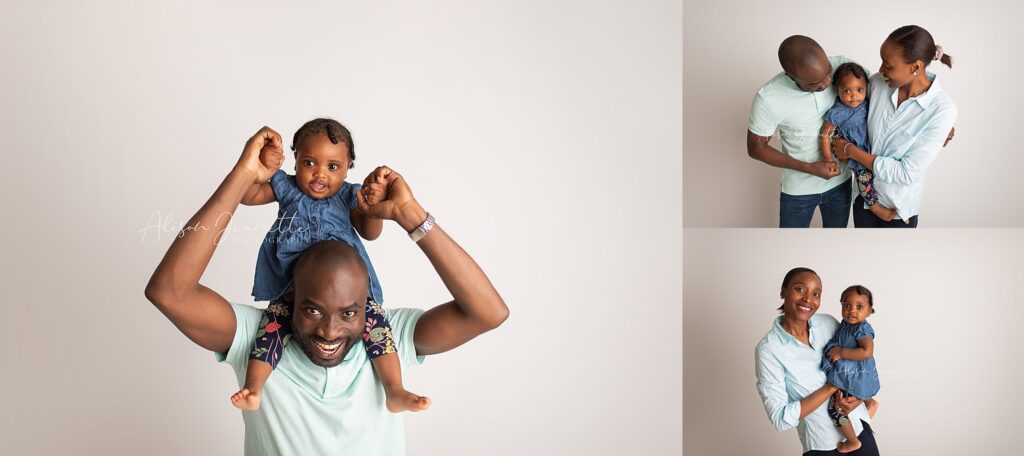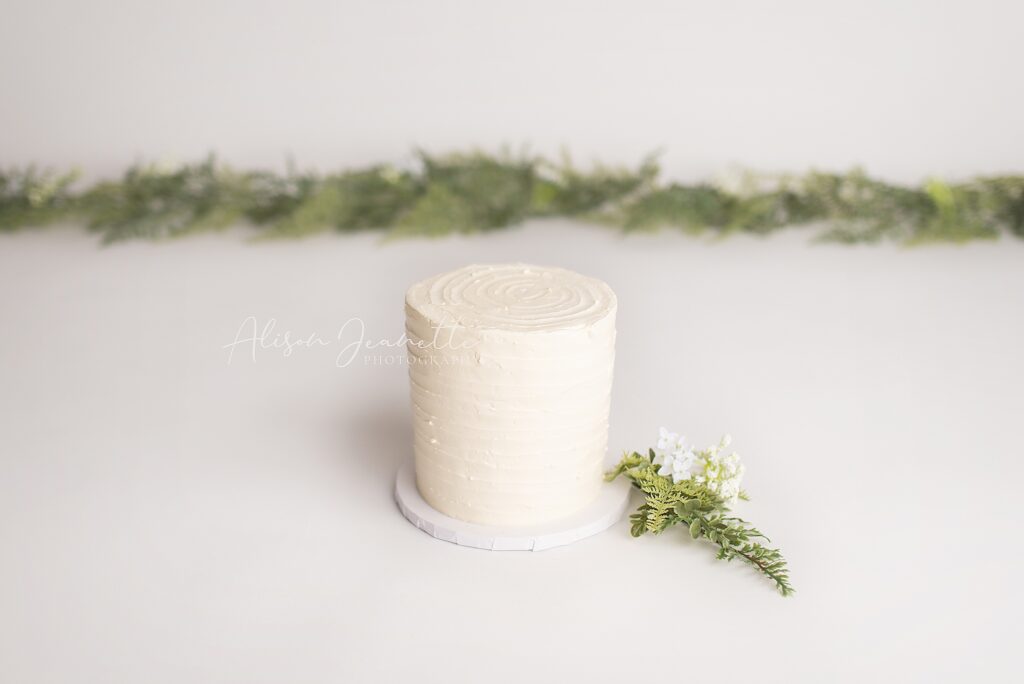 Amazing cake made by Alicia's Cupcakes & Cakes in Saskatoon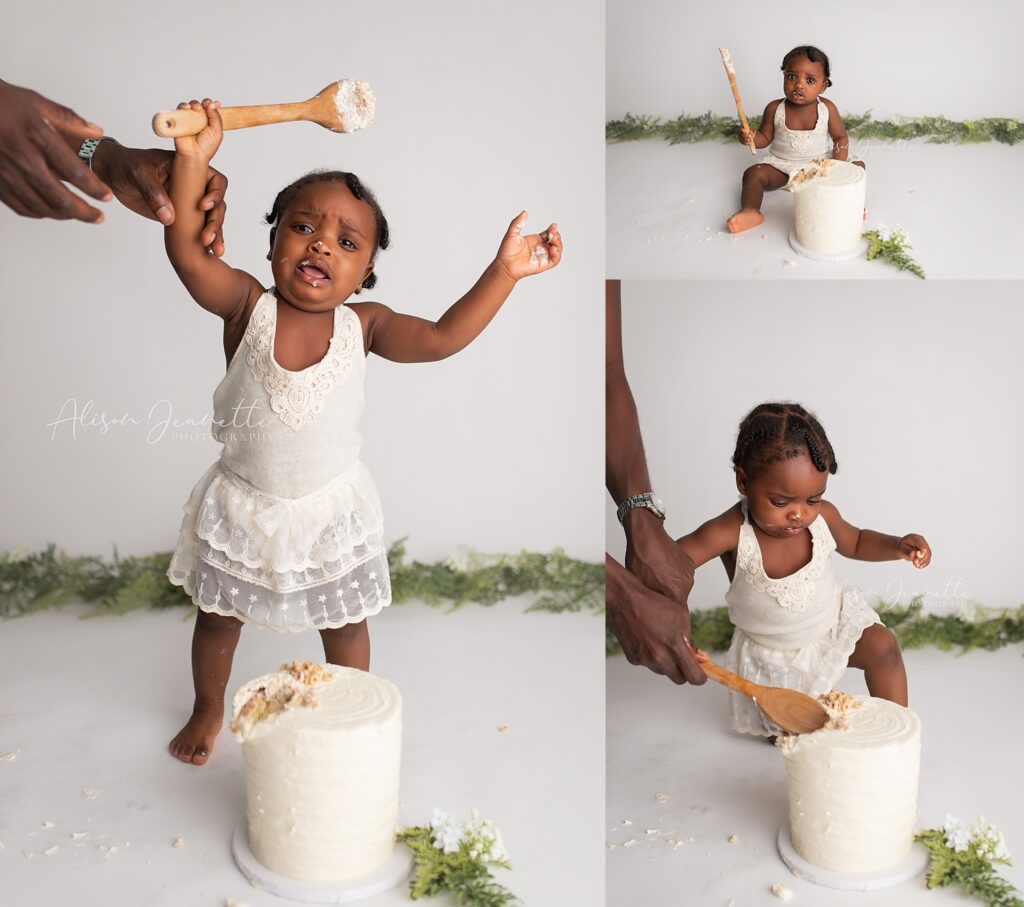 Though the cake was delicious, she was not a huge fan, even with our usual tricks! Adding favourite snacks into the cake, giving them a tool to smash with, she was never interested long, but that's totally okay. It's actually quite common, sometimes this is their first sugary treat, sometimes they don't appreciate being the centre of attention, whatever may be the problem, we go with the flow. These sessions are run by the baby, after all!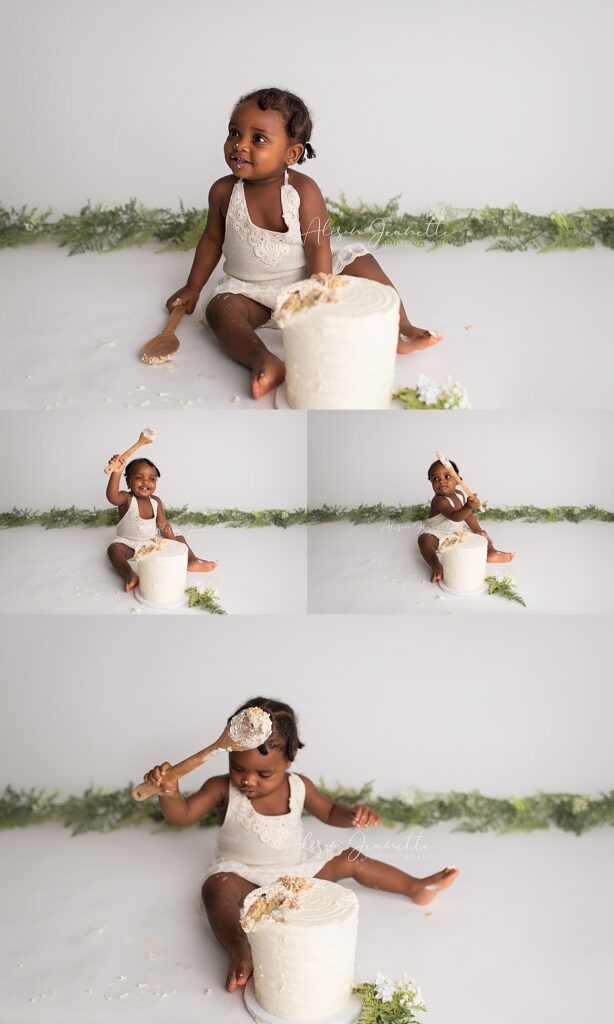 Needless to say, I'm already looking forward to whatever session may come next for this family.